If you need to log in to Self Service but have forgotten your password or your BCIT ID, use the following procedures to reset your password or find your BCIT ID.
Reset a forgotten password
Read Resetting your forgotten password for complete instructions.
Retrieve a forgotten BCIT ID
1.  Go to the myBCIT home page.
2.  On the Sign in page, click on Forget your BCIT ID.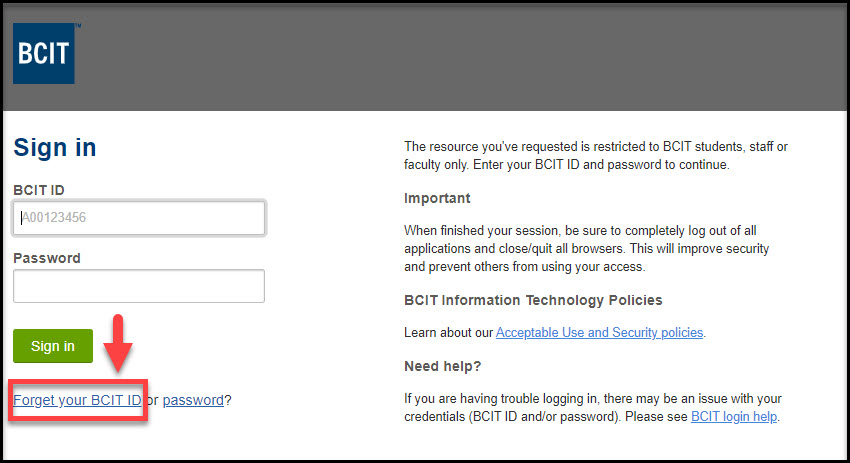 3.  Follow the Search for your BCIT ID instructions that appear: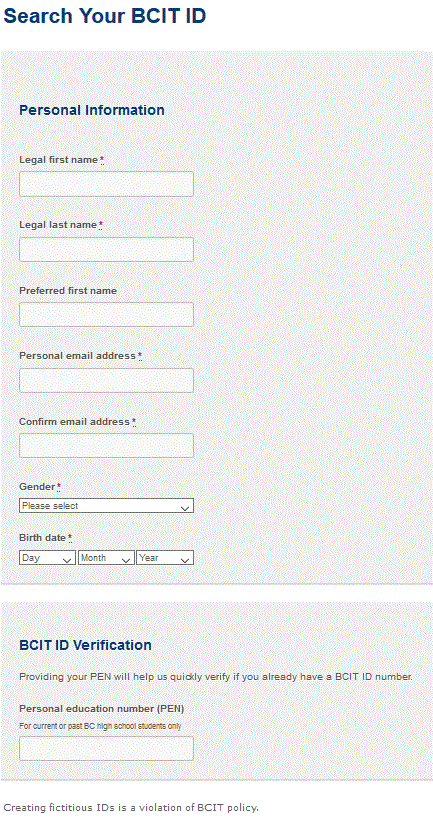 4.  Click the Search button to see the results of your search.

If you need assistance, chat, email or phone (604-412-7444, option 1) the IT Service Desk.
More resources for finding help