To access Online Self Service, please log on to my.bcit.ca.
Select Online self-service.
Next, select Employee Self Service.
Employee Self Service provides secure access to your personal information, including:
Pay information
Benefits and deductions
Tax forms
Time tabling software
Contract approvals
Employee correspondence
Employee Personal Information
Update your Biography
PTS Grade approval
Course Outline Approvals
Admissions/Student Records – view and upload student documents
Note: Due to the sensitive nature of the information stored in Employee Self Service, we recommend that you change your password regularly.
What can I do with employee self service?
The following image shows the main menu. To learn more, please log in to Employee Self Service.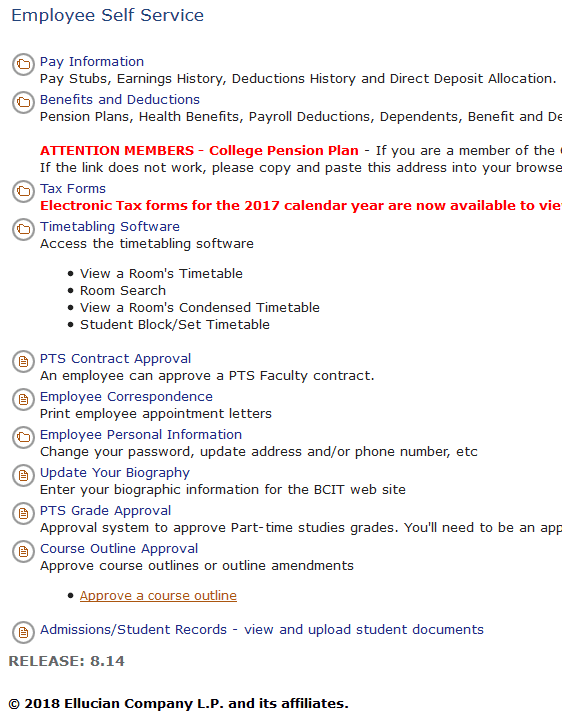 How do I get started with employee self service?
All staff and faculty have access to Employee Self Service. You will need your BCIT ID and myBCIT password to log on.
Note: Don't forget to log out when you're done.
More information on myBCIT