The computer information button provides information about your BCIT issued computer. An IT analyst may ask you to open this window during a support call.
How to open the computer info window
The Computer Info program is installed as an icon on your desktop for Windows 7/10 and also as a tile in the Start Menu in Windows 10.


To open the Computer Info window double-click on the icon. The IT Services Analyst will need to use your Computer Name or IP address in order to offer remote assistance.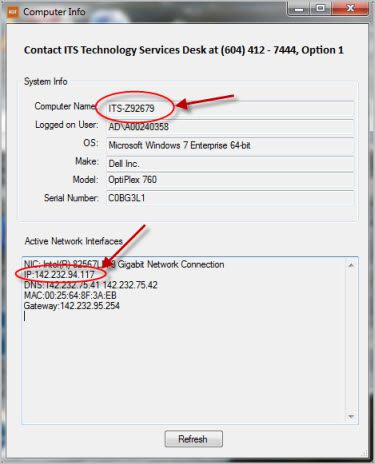 In this window, you can also determine the:
Operating System (OS) that you are using. (This will help you determine if your device is 64-bit or 32-bit)
The make and model of your device.
The serial number of your device