Your security question is used to identify you.  If you forget your password and need to reset it or you need telephone assistance from the ITS Service Desk, you need to know the answer to your security question.
Here's how to set up a security question.
Creating or changing your security question
To create your security question:
1.  Log in to myBCIT.
2.  Click Student Self Service on the right side of the myBCIT home page.
Under Student Personal Information:
1.  Click Create or change your security question.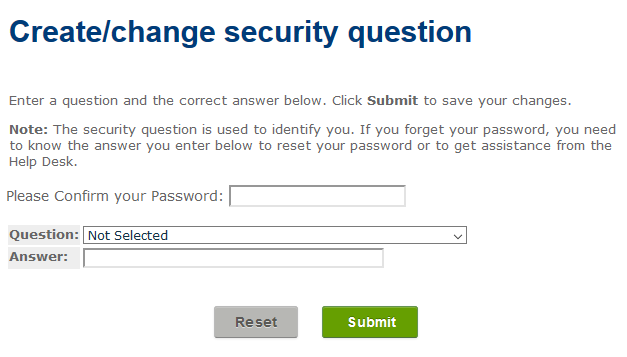 2.  Enter your myBCIT password.
3.  Choose a question from the Question drop-down list.
4.  Type the answer to your question in the Answer field.
You can click Reset to clear the fields if you change your mind about the question and answer before you submit them.
5.  Click Submit to save your question and answer.
6.  Your security question was successfully updated if you see the message below:

More resources about your BCIT account