It's possible to change the information that BCIT uses to contact you in the Online Self Service section of myBCIT. This includes your phone number, address, email address and other personal information.
1.  Log in to myBCIT.
2.  Click on the Student Self Service link under Online Self Service on the right-hand side of your screen.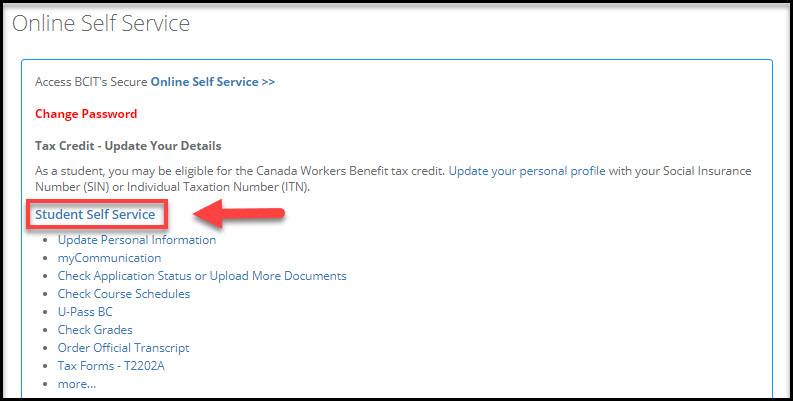 3.  Click Update your personal information under the Student personal information heading.
4.  On the Update Personal Profile page, you can update some of your personal information, including your:
Preferred first name;
Gender;
Citizenship/Language details;
Indigenous status details;
Contact information, including mailing address, personal email address, and phone numbers;
Emergency contact information; and
Past education details (Note: This information is not used in program applications.)
You will not be able to change some personal information, including your:
Legal name,
Social Insurance Number,
Personal education number (PEN).
If you need to change this information, contact BCIT Student Information and Enrolment Services at 604-434-1610 or toll free at 1-866-434-1610 (Canada and US only).
5.  When you have finished making all of the changes you need to make, scroll to the bottom of the screen and click the Update my Profile button.