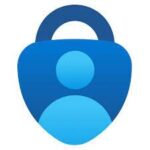 BCIT is implementing multi-factor authentication (MFA) for students on specific BCIT systems and in specific situations starting as an optional service in September 2023. MFA will be mandatory for all students starting January 15, 2024. This service is being provided in order to improve your information security and prevent potential privacy and security breaches.
Important note about setting up MFA during the "optional" period
If you choose to set up MFA on your BCIT account prior to January 15, 2024, MFA will be mandatory for you from then on, even during the optional period. Opting in to using MFA is a one-way process; there's no way to opt out again.
In order to use MFA, you will need to register at least one MFA method. There are two options for your first (or only) method. The first option is to download and enroll an authenticator app on your mobile device. BCIT recommends and can support you to use the free Microsoft Authenticator app. Alternatively, you can set up a SafeID hardware token (available for purchase only from the BCIT bookstore). Once you've set up either of those as your first method, you can, if you choose, set up multiple devices or other methods. Having more than one method available to you decreases the chance that you'll find yourself without a method when you need one.
Support with MFA
While there are various additional MFA methods available, the IT Services Desk will exclusively provide assistance for troubleshooting the two recommended options only: the Microsoft Authenticator app on a mobile device and the SafeID token, which you can purchase from the BCIT Bookstore. If you prefer to explore other methods, such as Authy or Google Authenticator, YubiKeys, or password manager tools, please ensure you have the necessary expertise to handle them independently.
If any issues arise with the supported options, please feel free to request IT support from our service catalogue.
Setting up BCIT's recommended MFA methods
Note: During the optional MFA period (before it becomes mandatory on January 15, 2024), there will be a delay of up to one day between when you set up your first MFA method and when you will start to be prompted for MFA when you attempt to log in to an affected system.
Managing your MFA methods