This document provides step by step instructions on logging in to Employee Self Service.
In the browser, enter https://my.bcit.ca unless you routinely go through the public web home page by using the myBCIT link (top right of page).
Enter your BCIT ID. This is your employee number (e.g., A01234567) also found on your BCIT ID card.
Enter your myBCIT password.
a. If you have never logged in to myBCIT, your password will be your birthdate (YYMMDD): e.g., 650618.
b. The first time you log in to myBCIT, you are prompted to change your password. Your new password:
must be between 6 and 20 characters
is case sensitive
must contain at least one number and one letter
cannot contain special characters (!, @, #, $, %, etc).
c. Additionally, you will be asked to provide a security question and answer for future password retrieval.
4. Click the Online Self Service link.
(This link is located in the top right-hand corner of the myBCIT Home page)

5. The Online Self Service main menu varies in appearance to reflect the visitor's role within BCIT (student, instructor, staff, all three). Click the Employee Self Service link.

6. You now see the Employee Self Service main menu. Its contents include Pay Information, Benefits and Deductions, Tax Forms, Timetabling Software and PTS Contract Approval, along with Employee Personal Information, where you can change myBCIT access and home address information. Step-by-step instructions are given for each change.
7. When you have finished, protect your privacy. Sign Out from myBCIT and close the browser window.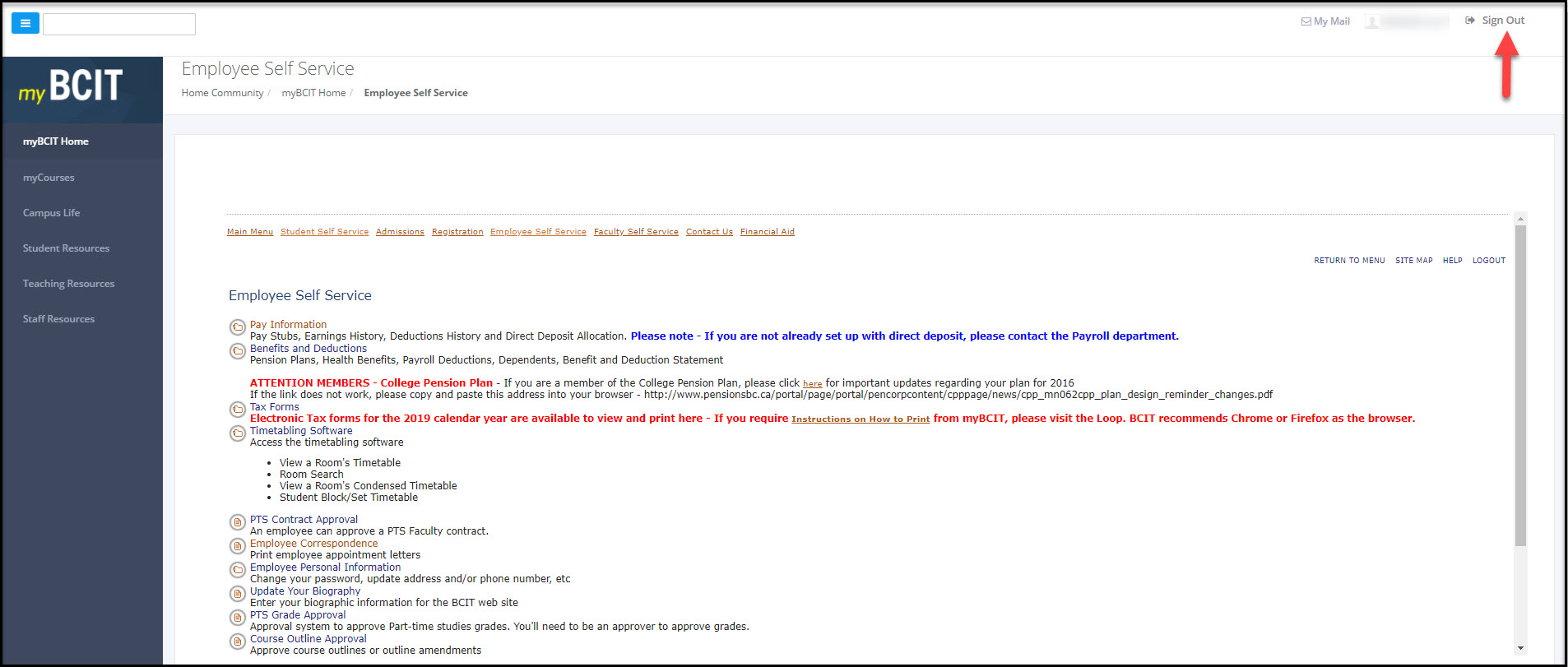 More information about myBCIT