My Banner personal menu
Use My Banner to create a personal menu of your favourite Banner pages and jobs.
The My Banner maintenance page contains:
Type: A drop down menu located at the top of the screen to allow you to choose from Oracle Forms, Job Submissions, Menus, and Menu Messages, to access all forms needed to customize your My Banner.
Object Type: All available pages, jobs, or menus associated with the chosen Type selected from the drop down menu.
Buttons: Buttons are used to insert or remove selections from the available list to your My Banner list.
Object Selection: Will display the contents of your personal menu.
Access the My Banner Maintenance (GUAPMNU) page using the Dashboard icon or Search icon from the Menu Panel. Type in the page name or 'descriptive words', and then select the page.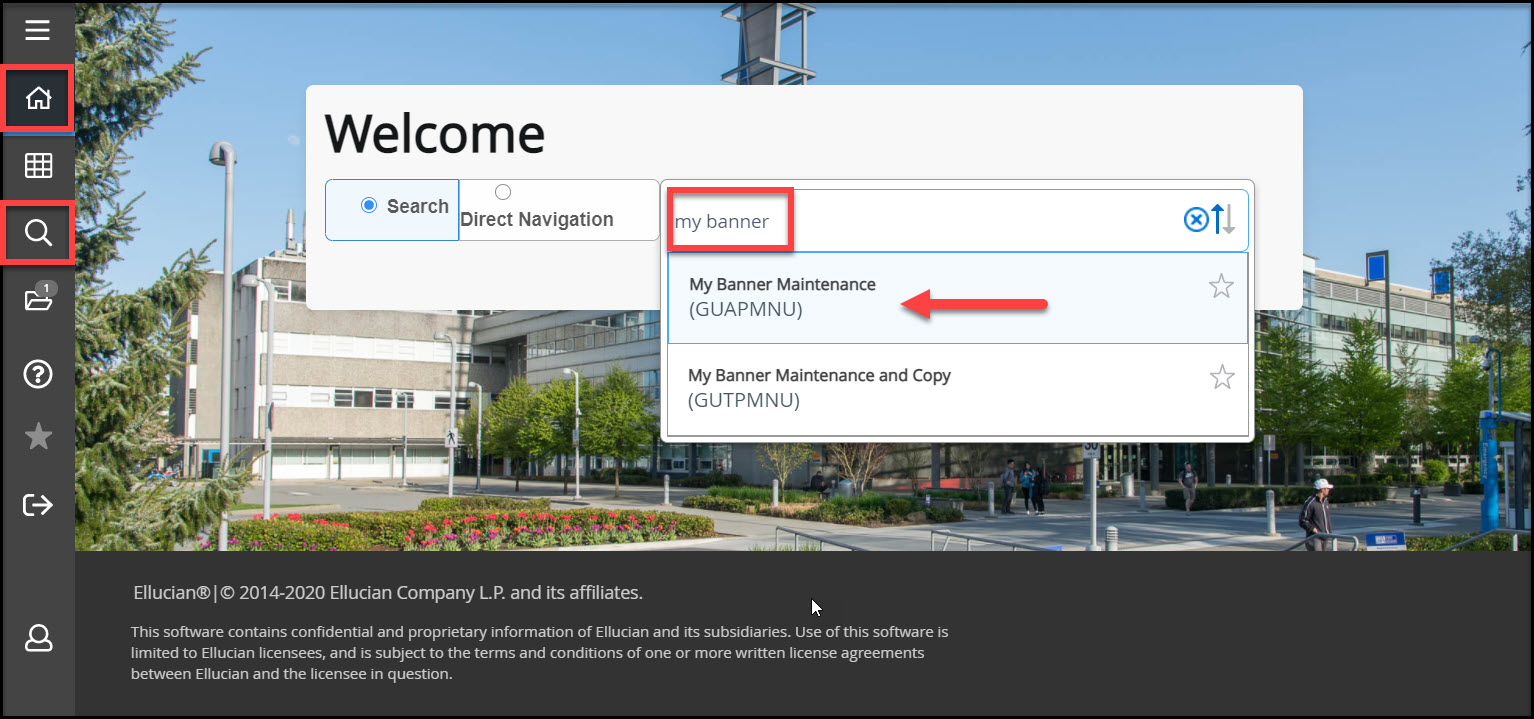 In the key block page of GUAPMNU (My Banner Maintenance), your User ID will be populated in the Personal Menu field. Click on Go or <Alt+PageDown>.

In the GUAPMNU page, there are two ways of adding your favorite pages:
Managing by Object Type listing – If you are not familiar with the 7 character Banner pages.
Managing by Object Selection – If you know the 7 character Banner pages you use often.