Symptom
You log into a lab computer or Workspace virtual desktop and are presented with an error message stating, "The user profile failed to attach" and "The process cannot access the file because it is being used by another process". You are signed out once you click OK.
Example error dialog prompt: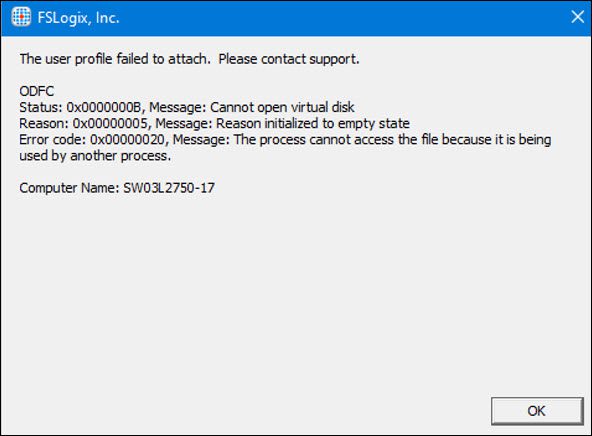 Resolution
Logout or restart last used computer.