On macOS you can access Workspace applications from a web browser or directly from the Applications folder or Launchpad. Configuring access from a web browser is a bit simpler but completing the configuration for the Applications folder means you don't need to launch a browser every time you want to access an application.
Web browser configuration for Workspace
1.  Go to workspace.bcit.ca in any web browser and login using your usual BCIT credentials.
2.  At the Install Citrix Receiver screen, read and agree to the license agreement and select Download.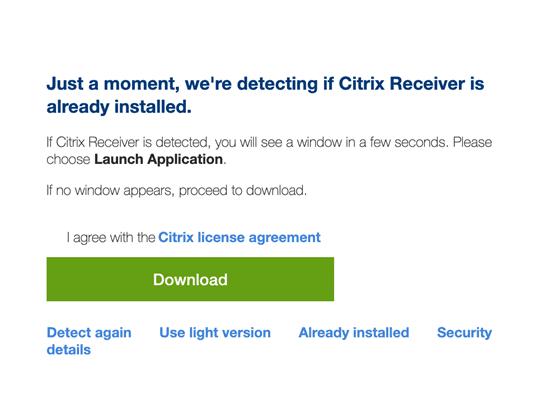 3.  Open the CitrixReceiverWeb.dmg file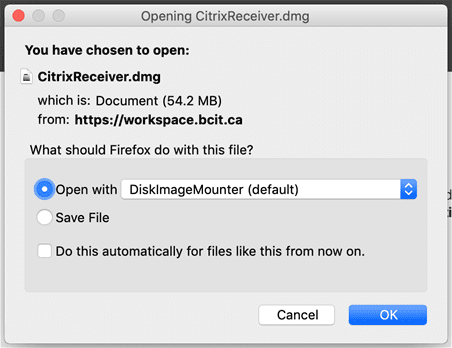 4.  Run the Install Citrix Receiver installer package.
5.  Follow the instructions in the installer and allow the installation to complete.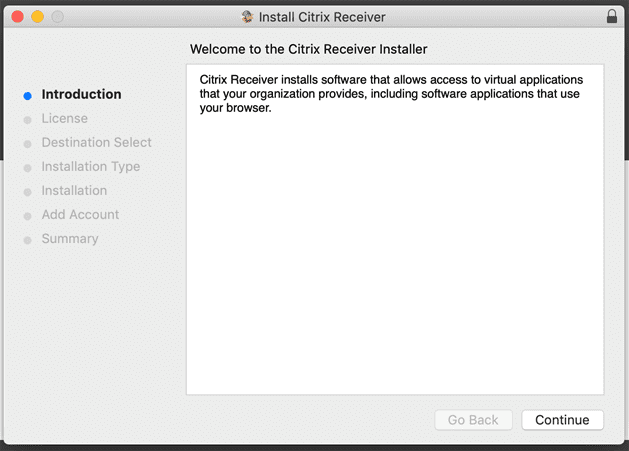 6.  If you have closed your browser, re-open it and log back into Workspace.
7.  You will be taken to your Favorite Apps. If you do not have any Favorites, you can add an application as a favorite.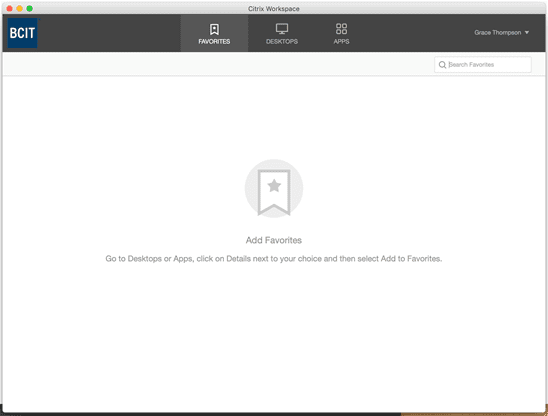 Application folder / Launchpad integration
1.  Launch Citrix Receiver from your Launch pad or Application folder.
2.  Enter https://workspace.bcit.ca as the server address.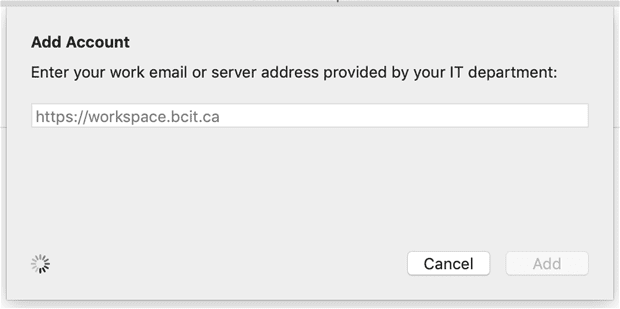 3.  You may be prompted to log in one or two times. Enter your usual BCIT credentials each time.
Tips for using Workspace on a Mac
Keyboard language
If applications are displaying unexpected characters when you type, your keyboard may have been detected incorrectly. To fix this perform the following steps:
Using Finder > Click on Go drop-down menu > Click on Go to Folder…
Enter: ~/Library > Click on the Go button.
Navigate to Application Support/Citrix Receiver.
Open the Config file using TextEdit.
Change the field KeyboardLayout=(User Profile) to KeyboardLayout=US.
Save the file.
Special keys
Mac and PC keyboards have different keys. In order to access keys that aren't available on the Mac keyboard you can use the device menu.