Error
The application you are running in Workspace stops responding to input. Logging out and back into Workspace does not fix the problem.
Resolution
1.  Right-click on the Workspace icon in your taskbar. If you don't see it, click on the 'Show hidden icons' arrow, and then right-click on the icon.

2.  Click on Connection Center in the context menu.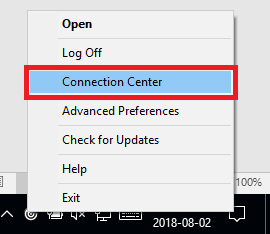 3.  Select the server you are logged on to and click the Log Off button on the right.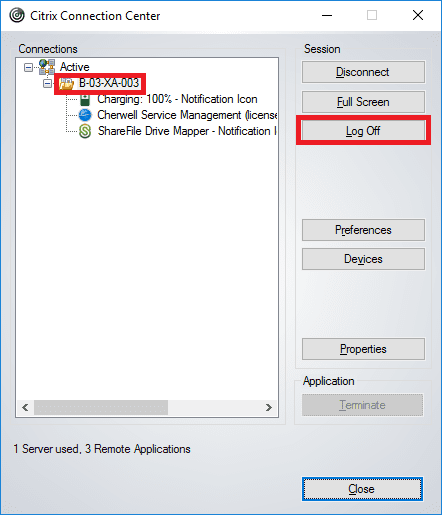 Other options:
You can contact the ITS Service Desk and ask them to log you out.
You can wait 2.5 hours and the system will automatically log you off.
Note: When you log off a server, all applications that you have running on that server will be closed.