To access your apps more easily, you can add them to your Favorites so they will be accessible without having to switch to the 'Apps' menu.
Launching BCIT Workspace and adding an App as a Favorite
1.  Open Workspace by going to https://workspace.bcit.ca or by selecting the Citrix Workspace icon on your desktop.

2.  Select Apps.
3.  Find the App you wish to add to your Favorites.

4.  Click on the grey arrow pointing down.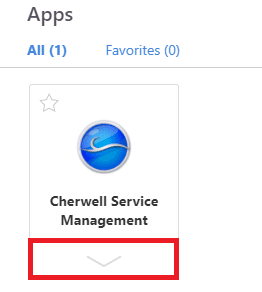 5.  Select Add to Favorites. The app will now appear under the favorites tab.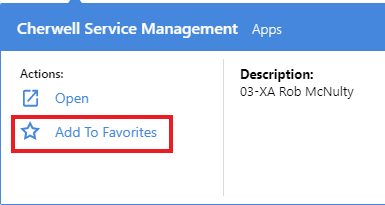 Remove an App from your Favorites
1.  Select Favorites.
2.  Find the app you wish to remove from Favorites.
3.  Select the grey arrow pointing down.
4.  Select Remove from favorites. The app will disappear from your Favorites, but will still be accessible in the Apps menu.