In Windows 10, you can access Workspace from a web browser or directly from the Start Menu. The first time you log in, you will need to configure the Citrix Receiver on your machine.
Note:  It is recommended that you install the Citrix Receiver.  Using the light version may result in reduced functionality for some applications.
Accessing Workspace
1.  Go to workspace.bcit.ca in any web browser and log in using your usual BCIT credentials.
2.  Select Detect Receiver.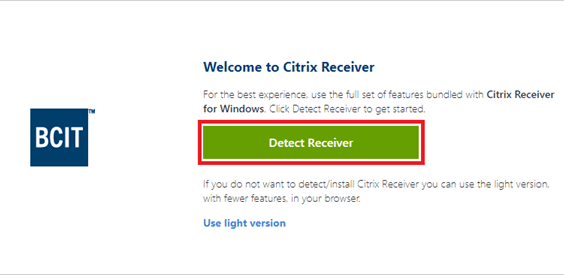 3.  At the Citrix Receiver download screen, read and agree to the license agreement and select Download.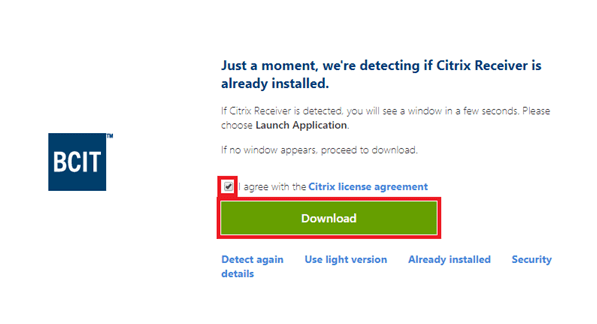 4.  Depending on your browser, select Open, Run, or Save File.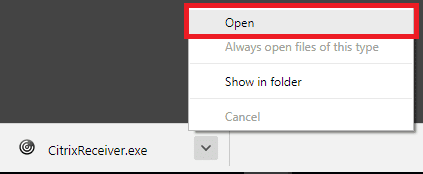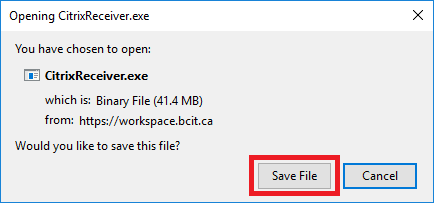 5.  Select Yes to the User Account Control pop-up.
6.  Select Start on the installation window.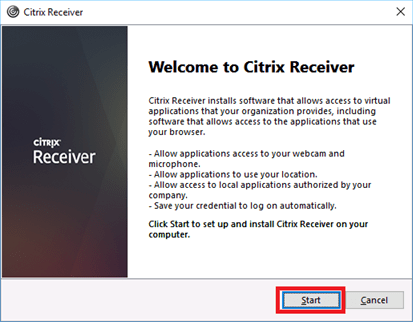 7.  Accept the license agreement and select Next.
8.  Select Install.
9.  Open your browser window again and select Launch Application.
10.  Check the box next to Remember or Always open and select Open link.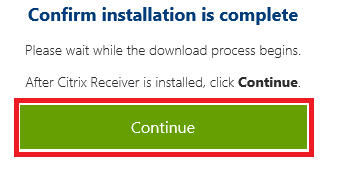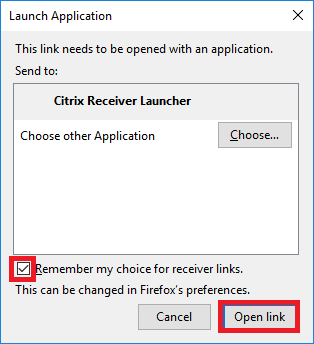 11.  If you receive a warning about running an add-on, select Allow and remember or Always run on this site.
12.  Select Desktops to view your virtual desktops.  Select Apps to view your applications.

Note: You can also add an app to your favourites.
Start menu integration
1.  Launch Workspace from your Start Menu.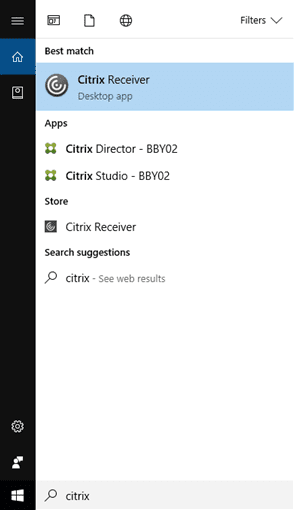 2.  Enter https://workspace.bcit.ca as the server address.  Select Add.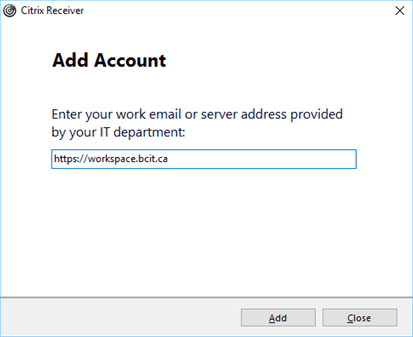 3.  If you are prompted to log in, enter your usual BCIT credentials. If you are prompted to log in a second time, enter your credentials again.
Known issues
After installing Citrix Receiver using one browser you may be prompted to re-install when logging in using a different browser. You do not actually need to re-install, just select 'Detect Receiver' and open the launcher as in step 5.