Office 365 is a suite of Microsoft software which includes Word, Excel, PowerPoint, Outlook, and OneNote. These are fully-functioning versions that work on Mac, Windows, Android, and iOS. Access is provided to all current BCIT students, and current BCIT staff. Access varies depending on your status and program. The terms and conditions of use will differ depending on the software, so please read carefully if you decide to use them.
Providing consent to access Office 365 (Students only)
Students must have provided consent in order to access Office 365 through BCIT.
Downloading Office 365
1.  Visit office365.bcit.ca
2.  Login using your @my.bcit.ca email (for students) or your @bcit.ca email (for staff), and your my.bcit.ca password.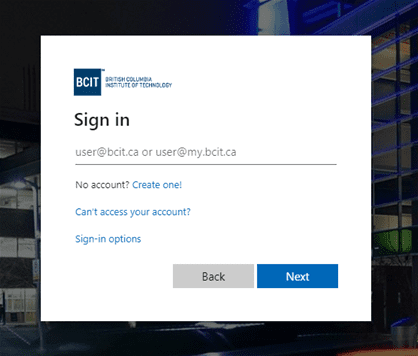 3.  Click Install Office to download Office 365.

4.  Open the installation file in your Downloads folder and follow the steps to install Office.
5.  After the installation is complete, start any Office application to activate. (e.g. PowerPoint, Word, Excel).
6.  The activation window will automatically appear. Enter your @myBCIT email address (@bcit.ca email for staff) and click Next.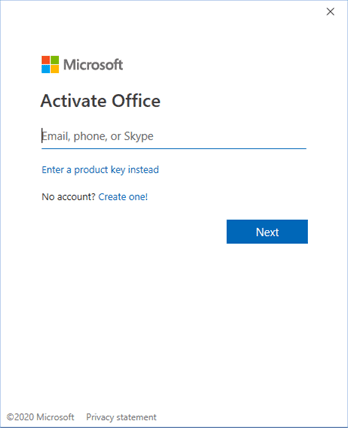 7.  Sign in using your myBCIT email (BCIT email for employees).  Use your my.bcit.ca password and click Sign In.