Shared network folders
Departmental shared network folders, to which you have been granted access, are all available through the S: drive.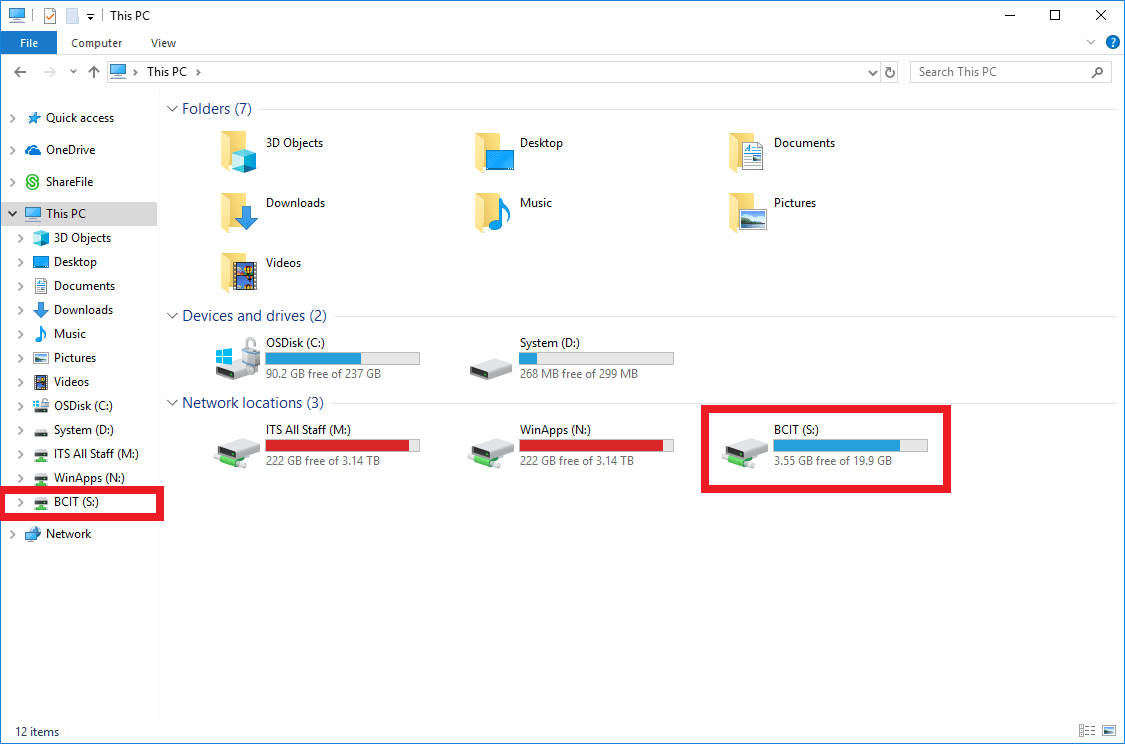 The S: drive contains 10 top level directories as shown below. Depending on your department or school, you can double click on the appropriate folder to navigate to additional sub-folders and files.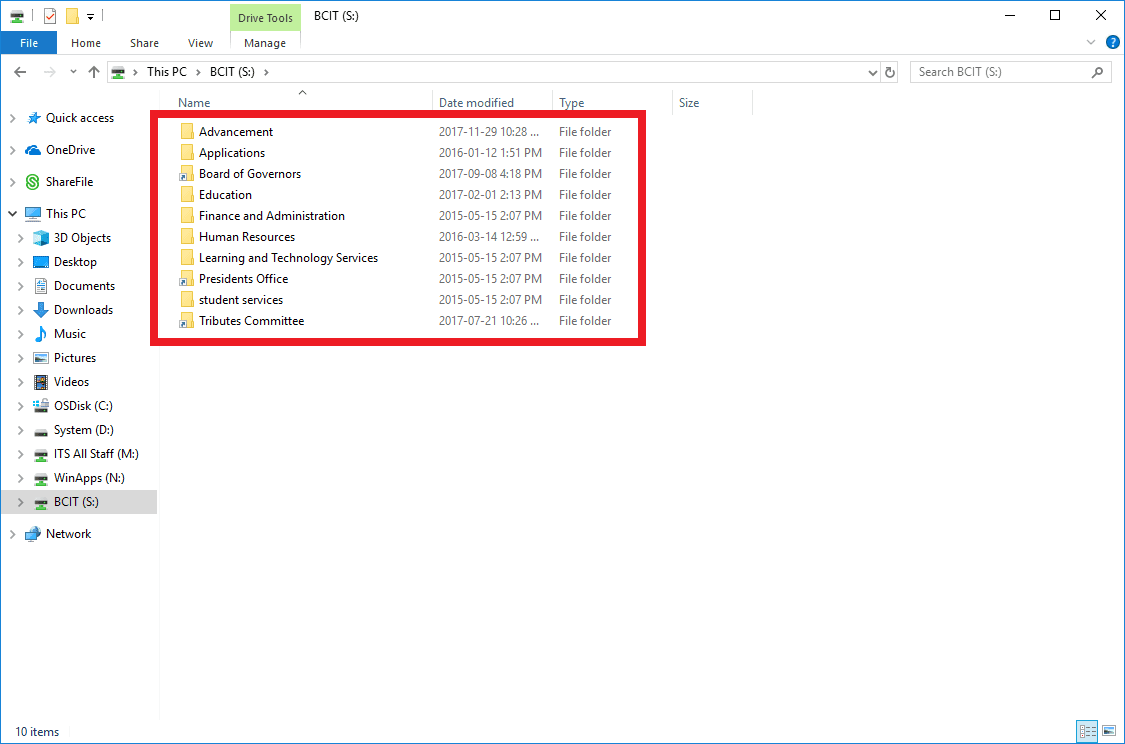 Note: Staff will only have access to their own shared files. If you do not see the S: drive, you can map it yourself using the instructions here: How to map a drive letter to a network folder. Alternatively, you can call the Service Desk at 604-412-7444 (option 1) for assistance.