1.  Select the Wi-Fi symbol in the lower right hand corner of your computer.

2.  Select BCIT_Secure.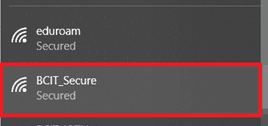 3.  Check Connect Automatically and select Connect.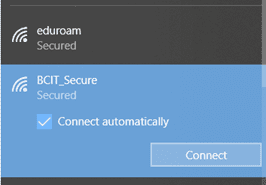 4.  If you receive a prompt to continue connecting, select Connect.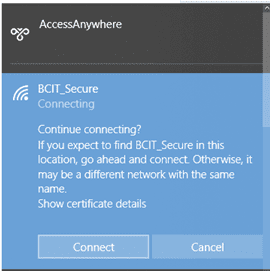 5.  Enter your BCIT ID in the username field, and myBCIT password in the password field.  Select OK.