Using built-in features in Windows 7/Vista, you can connect to the BCIT_Secure wireless network. This is a secure, encrypted network for all BCIT students and staff, and requires valid BCIT credentials.
Setup instructions
1.  From the Start Menu, click on Control Panel.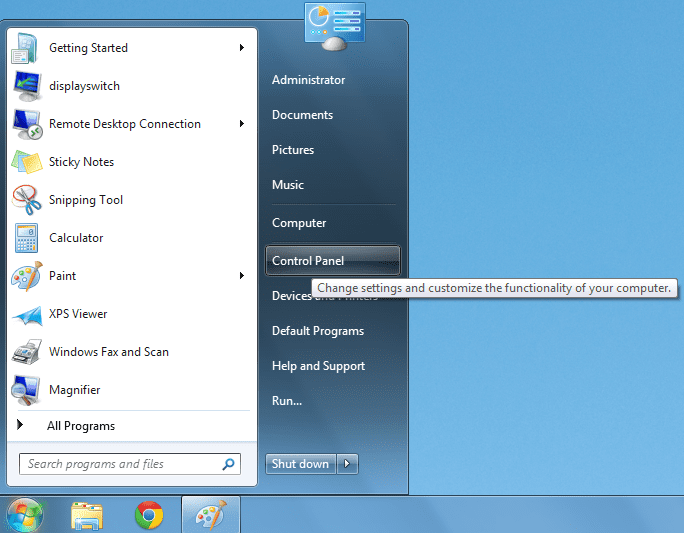 2.  Click on Network and Sharing Center.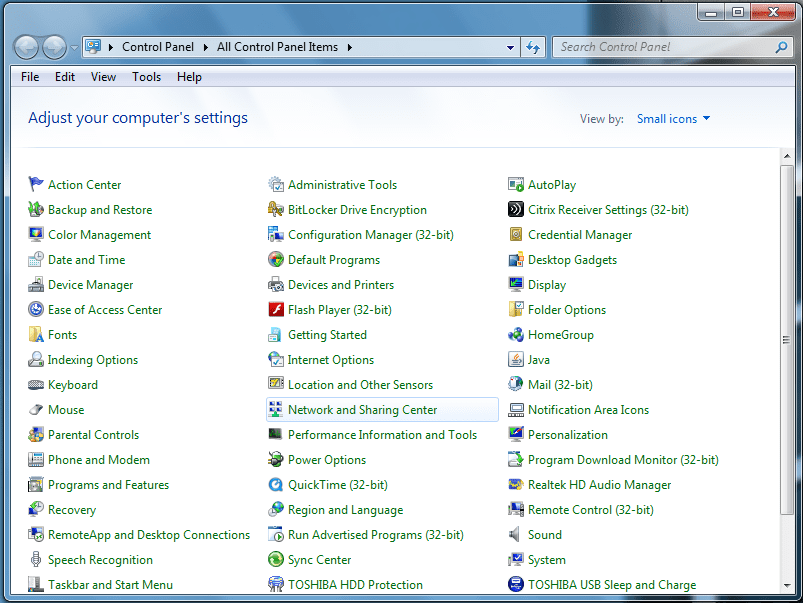 3.  In the left panel, click on Manage wireless networks.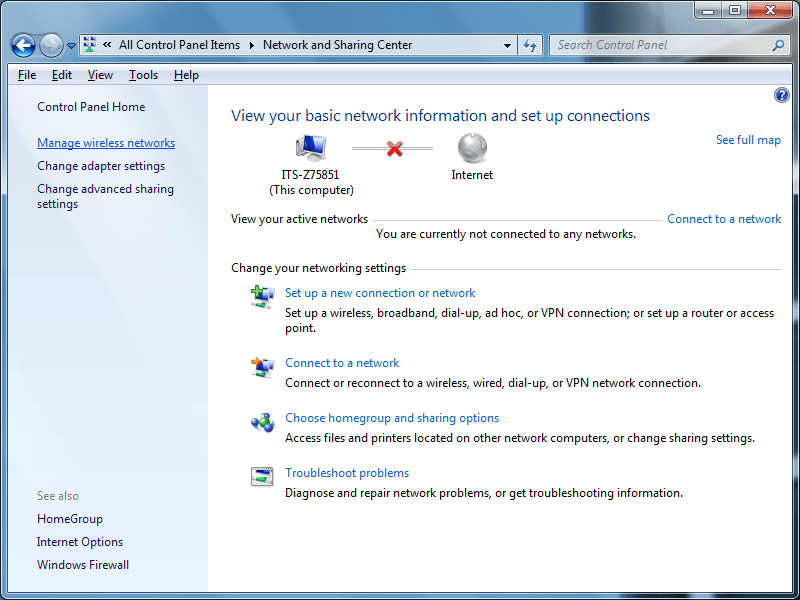 4.  Click on Add to add a new wireless network profile.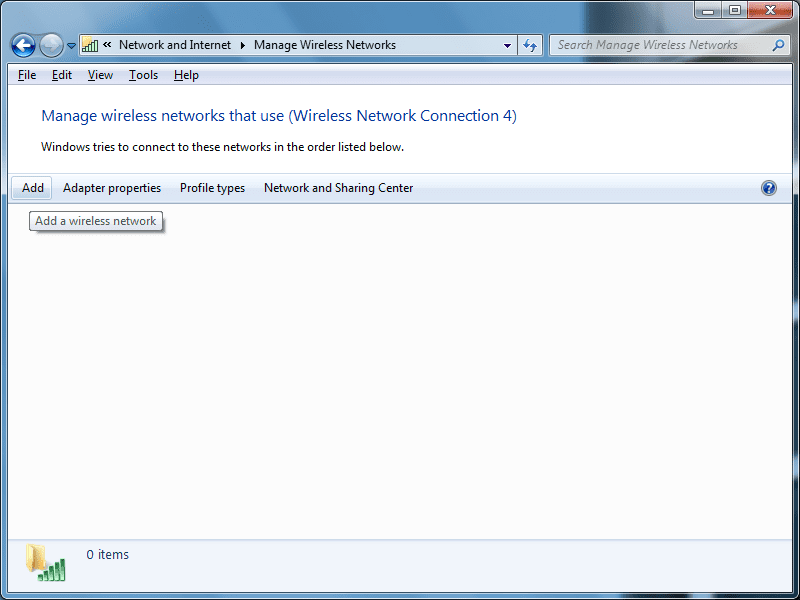 5.  Select Manually create a network profile.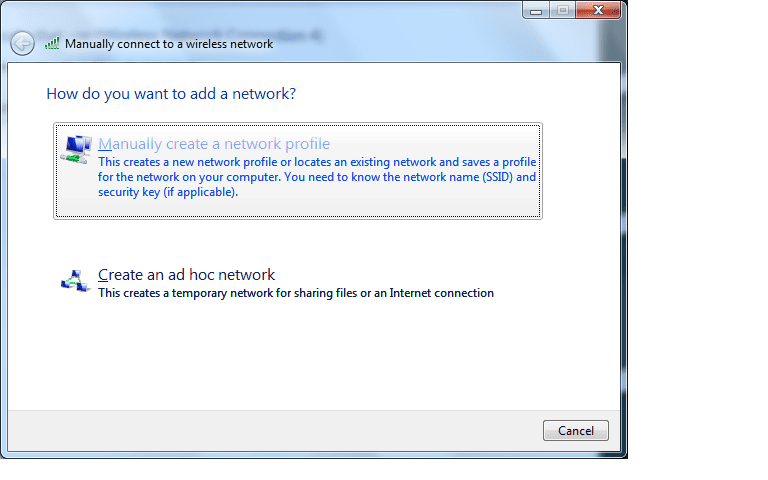 6.  Enter the following information for this profile:
For Network name type "BCIT_Secure".
For Security type select "WPA2-Enterprise"
For Encryption type select "AES"
Optional:  enable the Start this connection automatically checkbox
Then click Next.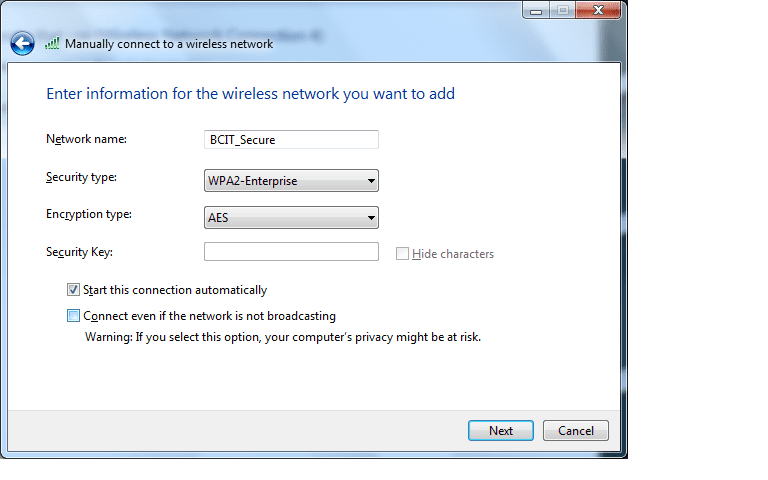 7.  Now that you've successfully added BCIT_Secure to your profile list, click on Change connection settings.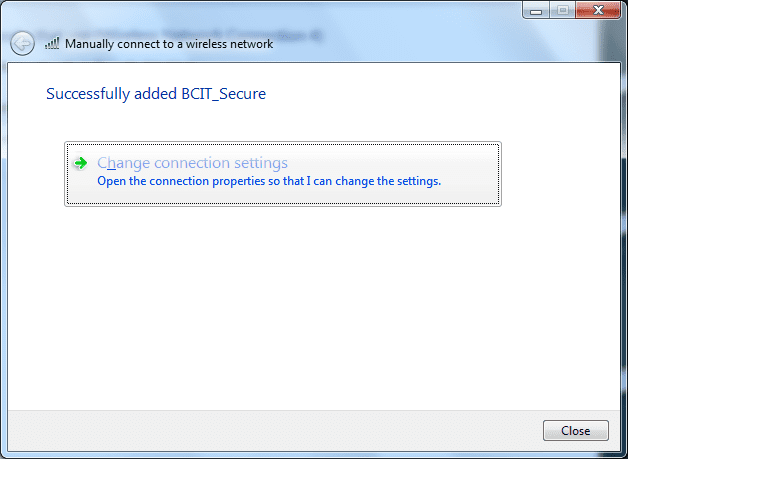 8.  From the Security tab, click on Settings.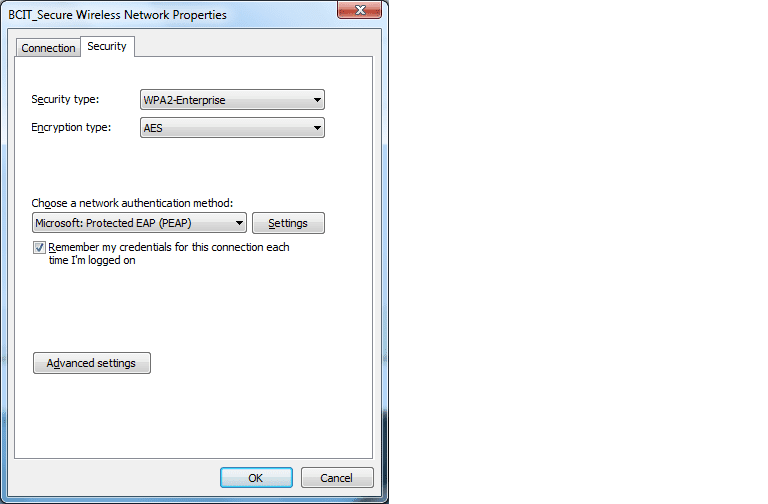 9.  In the Protected EAP Properties dialog box:
1.  Disable the Validate server certificate checkbox
2.  Select Secured password (EAP-MSCHAPv2) from the Authentication Method drop-down
3.  Disable the Enable Fast Reconnect checkbox
4.  Click on Configure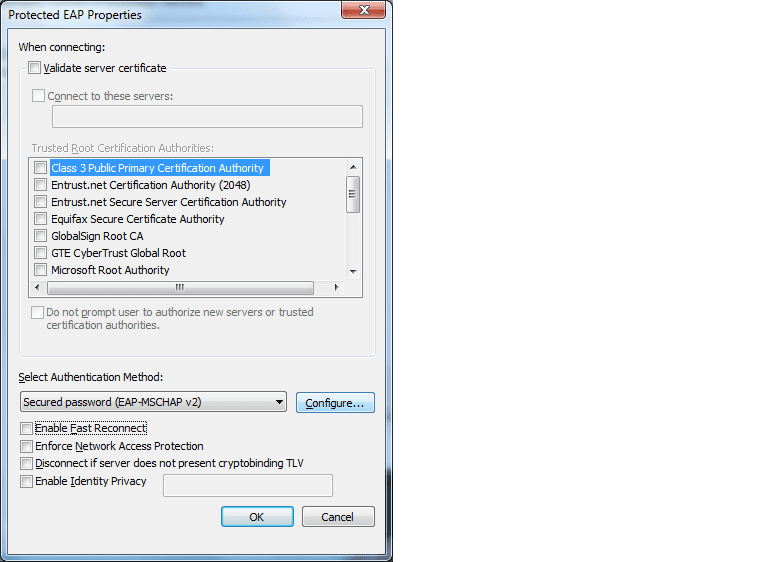 10.  In the EAP MSCHAPv2 Properties dialog box, disable the Automatically use my Windows logon… checkbox.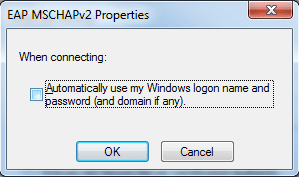 11.  Click OK in the EAP MSCHAPv2 Properties dialog box.
12.  Click OK in the Protected EAP Properties dialog box.
13.  Now you're back in the BCIT_Secure Wireless Network Properties dialog box.  Click on Advanced settings.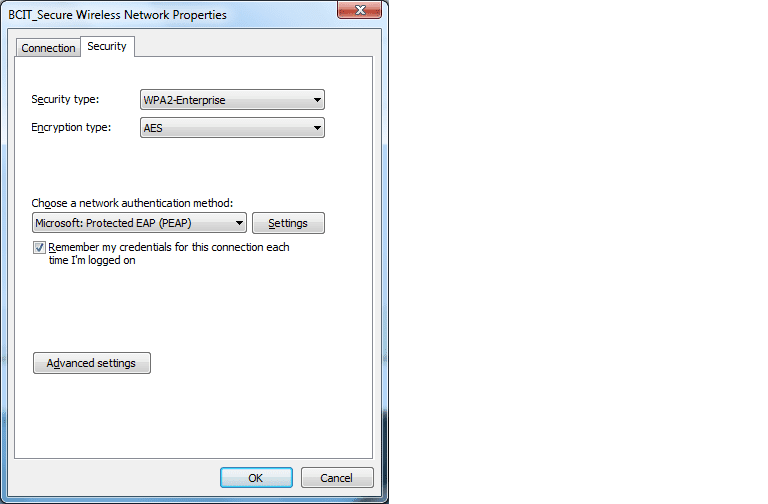 14.  In the 802.1X settings tab:
1.  Enable the Specify authentication mode checkbox
2.  Select User Authentication from the drop-down menu
3.  Click on Save credentials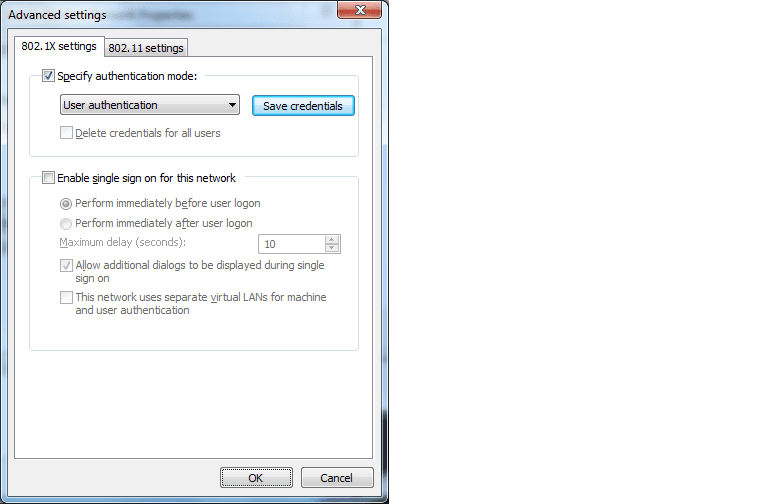 15.  Enter your usual BCIT credentials, then click OK.
16.  Click OK or Close on all open dialog boxes to save all your settings.
Note: You should get confirmation above the system tray that you are now connected to the BCIT_Secure network.