These instructions are for current students, staff, and faculty with a BCIT ID. If you are a guest at BCIT, please follow the instructions in this article.
1.  Click on the Wi-Fi symbol to show a list of available wireless networks.

2.  Select BCIT_Secure.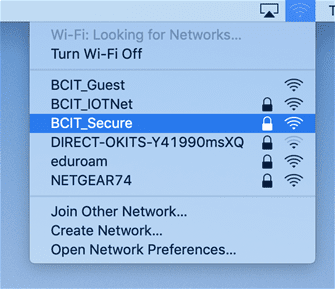 3.  Enter your BCIT ID and password and click Join.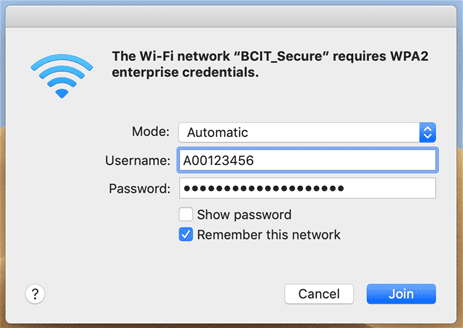 4.  Click Continue to accept the certificate.

5.  Enter your laptop username and password to accept the changes.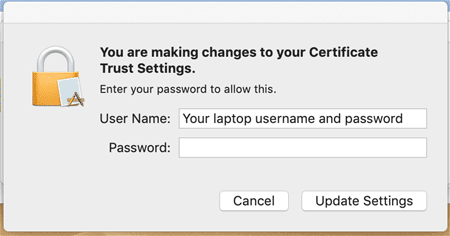 Your computer will now be configured to automatically connect to the BCIT_Secure wireless network while at BCIT.