With ShareFile, you have the ability to easily share folders with other users, allowing them to download files from, or upload files to, the shared folder. Users are added through the ShareFile website.
Follow this process to share a folder using the default settings.
1.  Login to sharefile.bcit.ca via the BCIT Students, Faculty & Staff tab, using your regular BCIT ID (A0…) and password.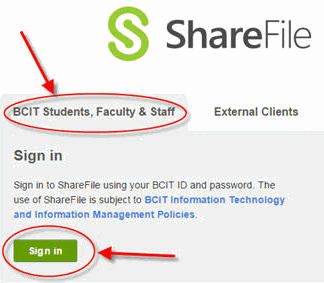 2.  Click on Folders and open the folder you wish to share.
3.  Right click on the desired folder and select Add People to Folder.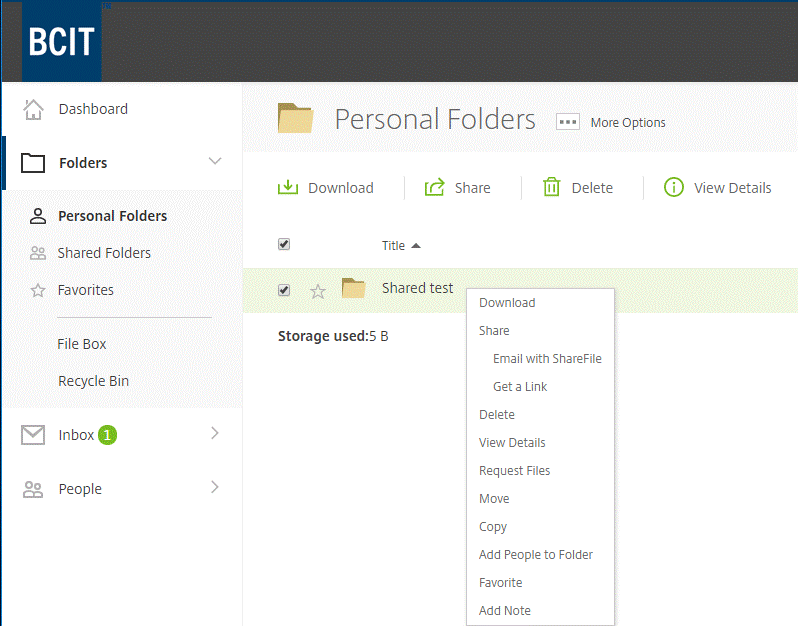 4.  Click the Browse button.

5.  Confirm that the Shared Address book is selected from the drop-down menu. Note that there may be a slight time delay of a few seconds before the Shared Address book is displayed.

6.  Use the search function to find and select people in the Shared Address Book. Once you have selected the users that you wish to share the folder with, click the Add button.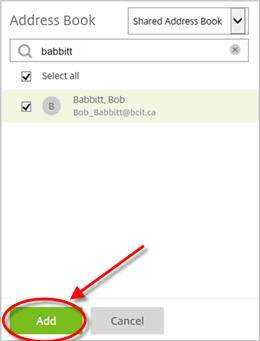 7.  When the Add People to Folder screen appears, click the Add button below the list of people you are adding.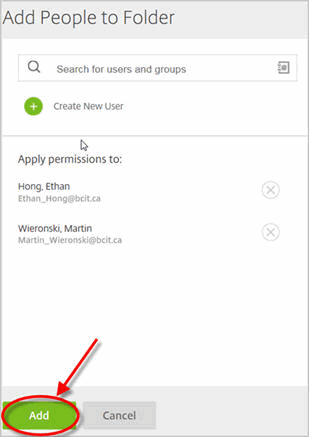 8.  To view who has access and privileges to your shared folders, click on the desired folder. From the two options underneath the title, select People on This Folder.

Note: Only those people you have added should now have access to the folders you have shared with them. The people you have added can now find your shared folders under their Shared Folders in ShareFile.
Options
This article describes the process using the default settings. You can also customize the access you give to each person you add. These settings should meet your needs in most cases.
More information about ShareFile