Standard equipment in Smart Lecture Theatres includes:
a ceiling-mounted LCD projector
a document camera
a DVC/VCR unit
auxiliary inputs
wireless microphone
audio speakers
Need to use the audio visual equipment in a Smart Lecture Theatre? Use the instructions below for these rooms.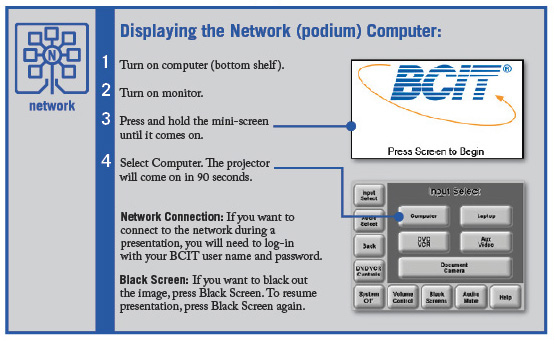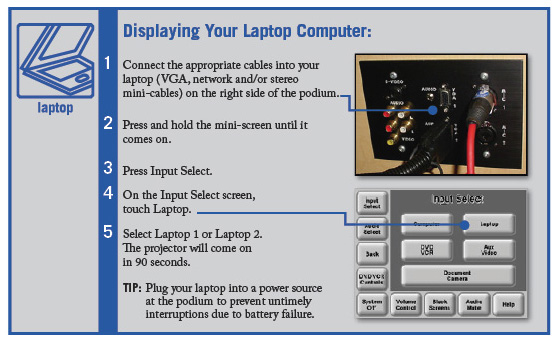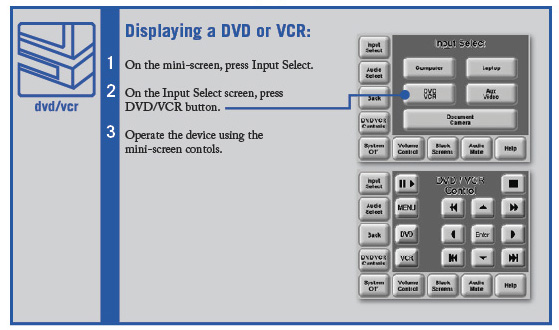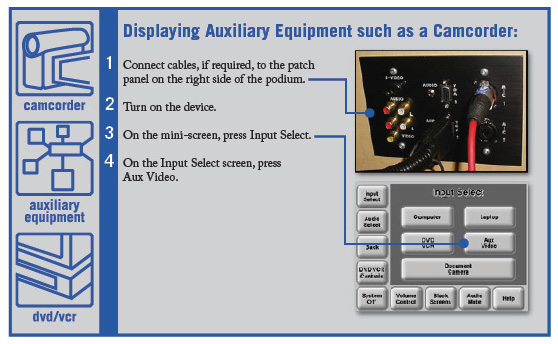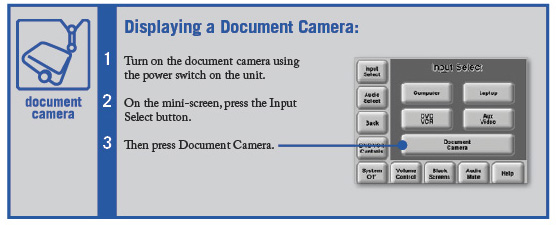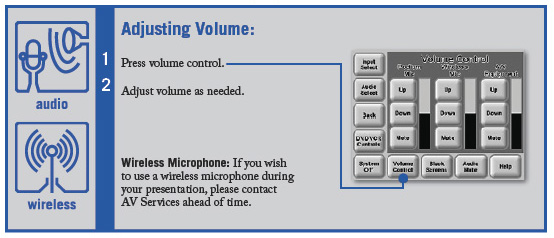 Smart Lecture Theatres covered by this document:
Building
Room(s)
NE18
104
SE1
109
SE6
233
SW1
1021
1025
1205
SW3
1710
1750
SW9
110
Note: The equipment in SW5–1840 and SW5–1850 is not exactly as shown in this document.
More resources about classrooms and lecture theatres