Read&Write Gold is an award-winning literacy software tool that can help you improve reading, writing, research and study skills. The easy to use toolbar "floats" on top of any open application and works discreetly with all mainstream Windows and OS X applications.
Note: Confirm that your computer meets the minimum System requirements before proceeding.
1.  Login to the Learning Hub portal with your BCIT ID and password.
2.  Under 'Read & Write' section on the left side of the screen, select Download for MAC/OS X.
Note: Make sure you that your computer is connected to the Internet until the installation is complete.
3.  Double-click the Read&Write Gold icon to launch the installer.

4.  Accept the license agreement and click OK.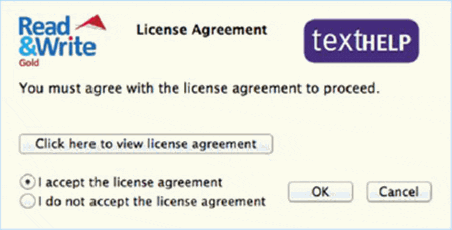 5.  Click the Activate button in the Read&Write activation window. When prompted to enter an activation code, do not enter anything. Instead click Activate to complete the process.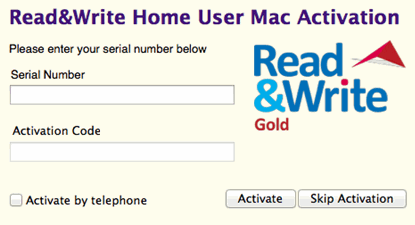 6.  If you are prompted to download "High Quality Voices", click Don't Ask. High Quality Voices must be provided by your school or organization.

7.  The Read&Write 6 splash screen will appear as the program begins to load. Click Allow to accept incoming network connections. Clicking Deny may affect the program's performance.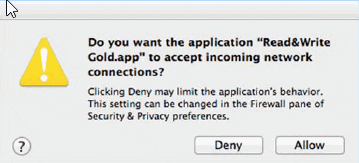 More information
Vendor support:
Windows resources:
Mac resources: