This article explains how to configure and connect a Windows 8 laptop to the eduroam [PDF] wireless network at participating educational institutions.
Configuration guide
1.  Login to Windows 8.
2.  Click on the Desktop tile.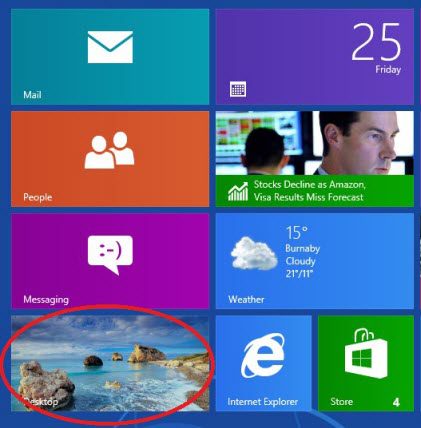 3.  Right Click on the Network Connection icon at the bottom right of the screen.

4.  Select Open Network and Sharing Center.

5.  Click on Set up a new connection or network.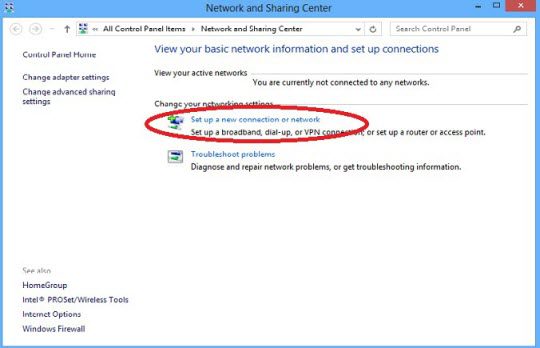 6.  Double click on Manually Connect to a wireless network.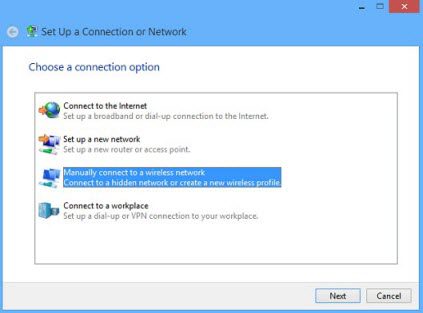 7.  Enter the following information in the Manually connect to wireless network dialog box:
Network name:  eduroam (all lower-case)
Security type:  WPA2-Enterprise (via drop-down arrow)
Encryption type:  AES (via drop-down arrow)
Click Next.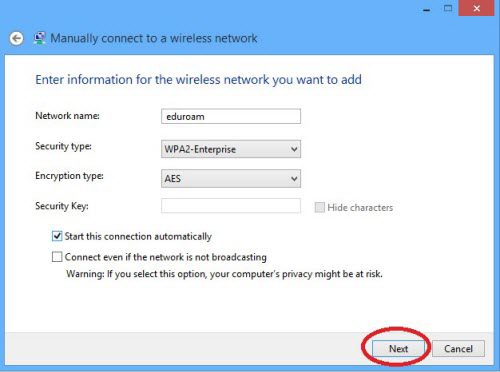 8.  You have now successfully added eduroam to your network profile list.  Click Change Connection settings.
9.  In the eduroam Wireless Network Properties window:
1.  Click the Security tab.
2.  Click Settings.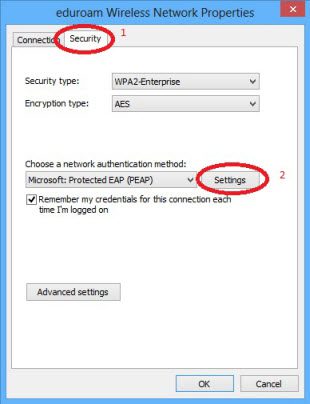 10.  At the Protected EAP Properties window:
1. Uncheck Verify the server's identity by validating the certificate.
2.  Uncheck Enable Fast Reconnect.
3.  Click Configure.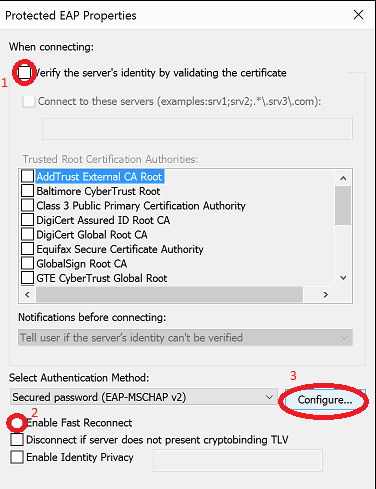 11.  In the EAP MSCHAPv2 Properties window uncheck Automatically use my Windows logon…. and click OK.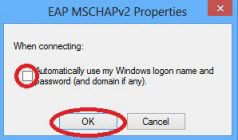 12.  You should now be returned to the Wireless Network Properties window.  Click Advanced settings.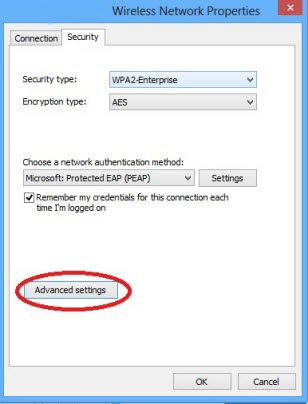 13.  In the Advanced settings window, select the 802.1X settings tab and configure the following settings:
Enable the Specify authentication mode checkbox.
Select User or computer authentication from the drop-down menu.
Select Enable single sign on for this network checkbox.
Click OK or Close, as necessary, to close all open dialog boxes.
Connection guide
1.  Click on the Wireless Connection icon.

2.  Select eduroam from the list of available networks and click Connect.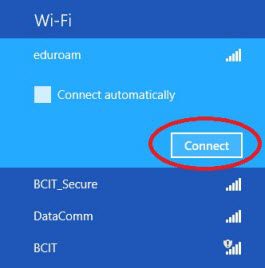 3.  Enter your BCIT ID (in the format A00xxxxxx@ad.bcit.ca) and password, then click OK.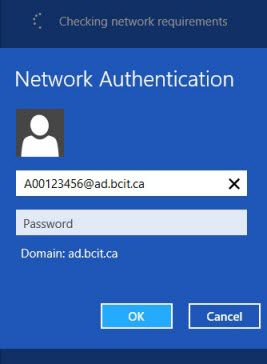 You should now be connected to eduroam.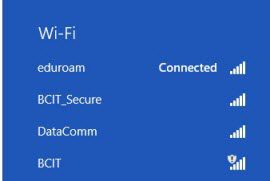 More information about wireless networks at BCIT